The Cowboys dominated Minnesota in every arena. Dak Prescott completed 88% of his passes, throwing for 276 yards and two touchdowns before being pulled early. Tony Pollard raced to 189 scrimmage yards and two catch-and-run touchdowns. Ezekiel Elliott added another 47 yards from scrimmage. Not until their eighth possession did Dallas even punt.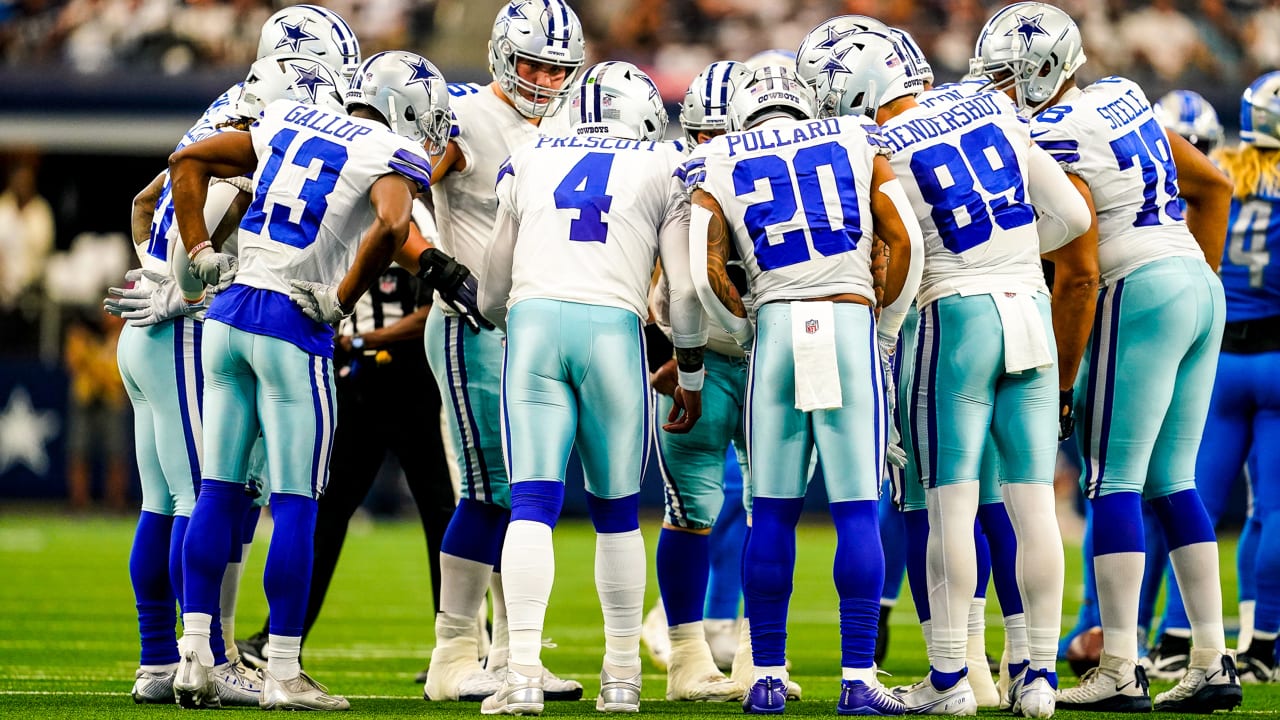 Cowboys Win Convincingly
On defense, Dallas moved past a two-game stretch in which they allowed 200+ rushing yards to contain Minnesota to 73 net ground yards. That allowed Dallas' pass rush to swarm Kirk Cousins thoroughly, five Cowboys players sacking Cousins a career-worst seven times–including an ominous Micah Parsons strip-sack on Minnesota's first season.
Even the Boys' special teams came up clutch. Kicker Brett Maher perfects on four extra points and four field goals, his range on full display with makes from 50, 53, and 60 yards out. (Maher actually made the 60-yarder twice when a weirdly timed replay review required that he kick again, let's not digress.)
The Dallas Cowboys, after a devastating overtime loss in Green Bay last week, showed how complete they could be. Minnesota, meanwhile, looked like exactly who their record says they are: A team whose NFC wins have come against a group with a combined 39% win percentage.
Pound Into Submission
Dallas Cowboys running back tandem with Ezekiel Elliott and Tony Pollard, and the duo helped Dak Prescott obliterate the Minnesota Vikings in a 40-3 rout at U.S. Bank Stadium on Sunday.
It began with a heavy dose of Elliott, who returned this week from a knee sprain that sidelined him for two games. The Dallas Cowboys called Elliott's number on nearly every play during their opening offensive drive en route to a successful field goal from Brett Maher. It was a mix of both halfbacks, and Pollard was also called upon as a receiving threat out of the backfield, and he delivered like the milkman – circa 1957.
"It felt good to get back out there, especially on a win like this," said Elliott after the blowout win in Minnesota. "We definitely needed this one, especially after last week, going against a good team in a hostile environment … to come in here and dominate in this fashion means a lot for this team. We're just looking to keep the ball rolling." Ezekiel Elliot – Dallas Cowboys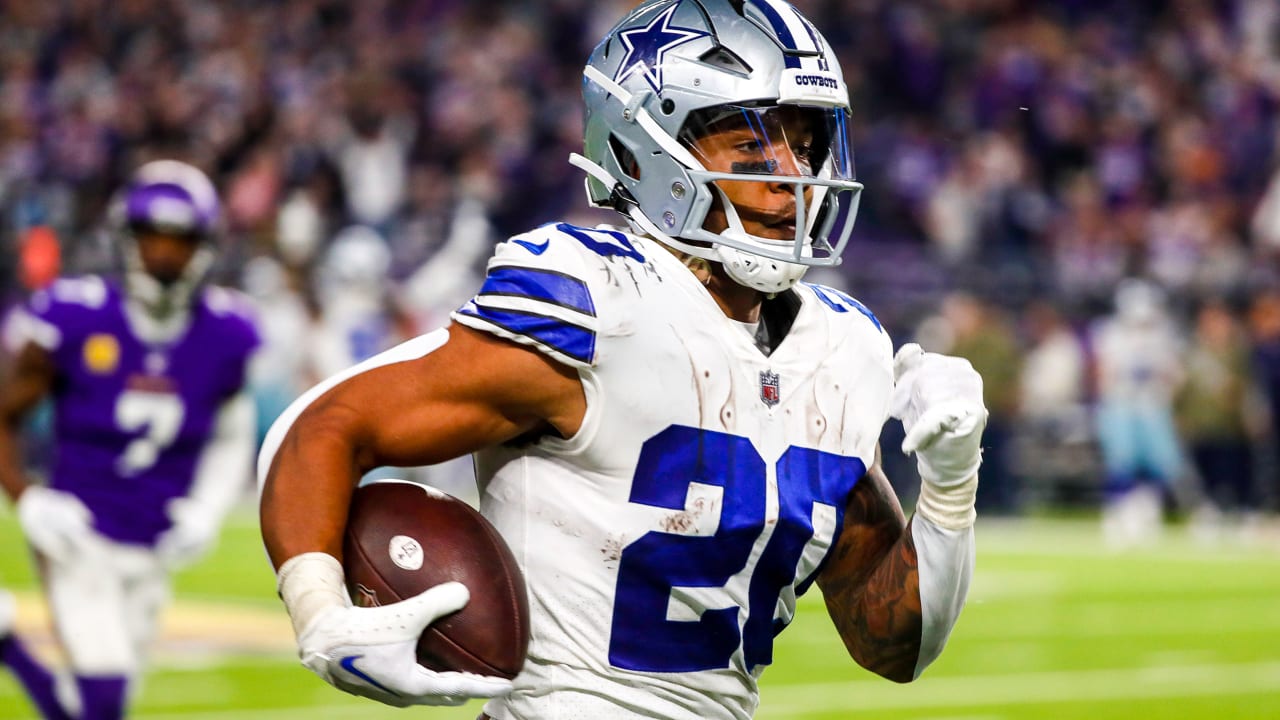 All told, Elliott looked dominant and, more importantly, completely healthy despite wearing a knee brace on his rehabbed knee. He'd go on to finish with two rushing touchdowns while Pollard piled on with 80 rushing yards, 109 receiving yards, and a receiving touchdown, and it was all the Vikings could do not to take their helmets off and head home at halftime.
"We just feel like as long as we can keep each other in and out – fresh on the field – to keep the defenses guessing, not knowing what to prepare for, we feel like we have the advantage," said Tony Pollard of the one-two punch at running back in Dallas. Tony Pollard – Dallas Cowboys
Speaking of the aforementioned third quarter, that's when Pollard ran a wheel route out of the backfield, blowing past linebacker Jordan Hicks in the process and reeling in a 68-yard catch and run for a walk-in touchdown to give the Cowboys a 30-3 lead with a lot of football left to play.
"We found our formula: run the ball, pound the defense and dominate and try to slow the game down so our defense can go out there and do what they do." Tony Pollard – Dallas Cowboys
Mission accomplished.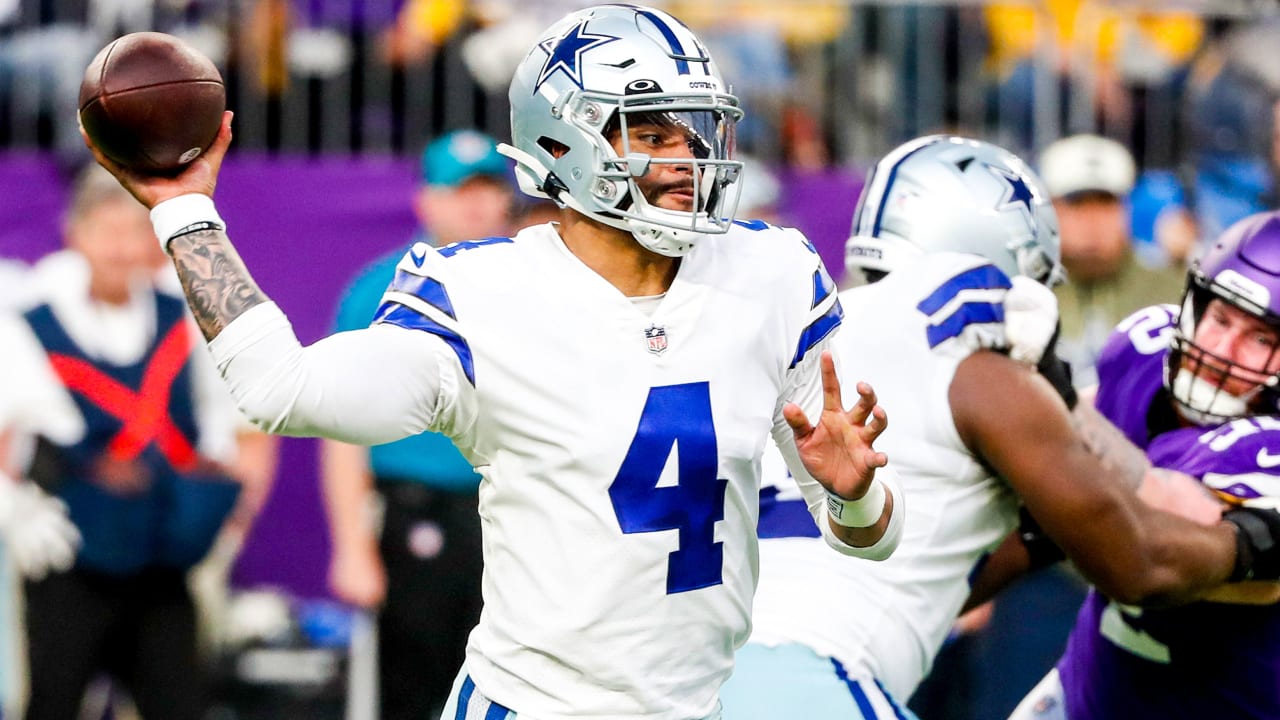 Prescott on Blowout Victory
Dak Prescott and the Dallas Cowboys offense don't have anything to answer for this week unless the Minnesota Vikings decide to file assault charges or pray to Odin the Allfather for what happened at U.S. Bank Stadium on Sunday. The 8-1 Vikings suffered their biggest loss of the season – by a country mile – and only their second on the year in a 40-3 dismantling at the hands of Prescott, Tony Pollard, and a healthy Ezekiel Elliott.
"It was very huge, we needed it," said Lamb. "Just everything that revolved around this game."

"Most definitely the potential is there [for the offense to play at that level every week]," Lamb added. "We understand what we have in this [locker] room], and playing less than that just pisses us off as a unit – as much work as we put in to get to this point."

"I wouldn't say we need an L, but we definitely need a gut check every now and then," Lamb admitted. "Hopefully, like I said, it won't lead to a loss but every now and then you have to check your engine. … We just have to play our best [every] week." CeeDee Lamb – Dallas Cowboys
The return of Running Back Ezekiel Elliott played into the victory in a major way, as the Dallas Cowboys rode him heavily during their first offensive drive to set the tone for the offense before Tony Pollard then took advantage of an off-balance Vikings defense that included Prescott utilizing a big game from him, Lamb and critical plays from Michael Gallup and Noah Brown to round out the best offensive performance thus far by the Cowboys.
As Pollard did in the receiving game, Dak himself even contributed to the rushing attack, making timely decisions with his legs to extend drives and/or keep plays alive, e.g., the avoided sack that eventually led to one of the team's first seven scoring drives.
"It's just about knowing that I can go get three or four [yards] to stay ahead of the chains," said Prescott, whose afternoon also included a first-down run on an RPO (run-pass option). "Or even get back to the line of scrimmage … it's huge because it's not putting us in negative situations and it makes it easier on the play-caller. It's just us as an offense continuing to move forward." Dak Prescott –Dallas Cowboys
Prescott isn't going to treat it as if there's an award being handed out on the way back to Dallas.
"We just gotta hold each other accountable," said Prescott. "This team can be special, but we've gotta take it one game at a time. We can't have a winning hangover and start smelling ourselves after this win. It's about turning the page and getting in tomorrow and being our best tomorrow." Dak Prescott –Dallas Cowboys
In only four tomorrows, they'll host a Giants team they defeated early in the season but who is also looking to bounce back from a disappointing loss to the Lions – an NFC East matchup on Thanksgiving Day that both clubs would love to have as a victory under their belt. And That's… "The Lex Of It"
---